"The year was 2020…"; a story that will be told for generations, probably even centuries. Life as we know it changed completely. All of us had our personal take on what it meant for life in the moment and the future; what it meant for red and blue, rich and poor. NONE of us were ready for it. Almost overnight, the economic machine that is the US economy came to a grinding halt. Stocks plummeted. Veteran business leaders looked around to see what the other company was doing, not knowing how to navigate the waters of the unprecedented event that was tearing down the walls that we had spent so much time rebuilding since the Great Depression. Something positive happened though: we are better because of it.
As a distributor, the number one focus of our company is to ensure that our customers' valuable supply chain sees as little disruption as possible, regardless of curveballs that humans or mother nature decide to throw our way. Geopolitics and natural disasters have and always will be a part of doing business, especially so on a global scale. Thus, customer AND supplier diversification is paramount, regardless of industry served. We discovered this truth in our early years thanks to some frogs that we kissed along the way (I think we all can relate to this on more than one level) and set out to create as diverse a portfolio as possible in every aspect of our business. We were ready when Covid-19 hit our factories in China, then several weeks later when India was overrun with the virus, working tirelessly with our factories and logistics providers to stay up-to-date so that we could assist our customers in planning for worst case scenarios with the tools needed to do so. The majority of our customers had already been approved at more than one of our manufacturing facilities, meaning that we had previously manufactured or approved their particular specifications at several audited manufacturing facilities in various countries, and so moving production was virtually seamless. The ones that were not, even those in booming industries deemed "essential", like food manufacturing, were immediately qualified and placed into production so as to ensure that they would have the packaging that they needed to keep our country rolling smoothly during the crisis.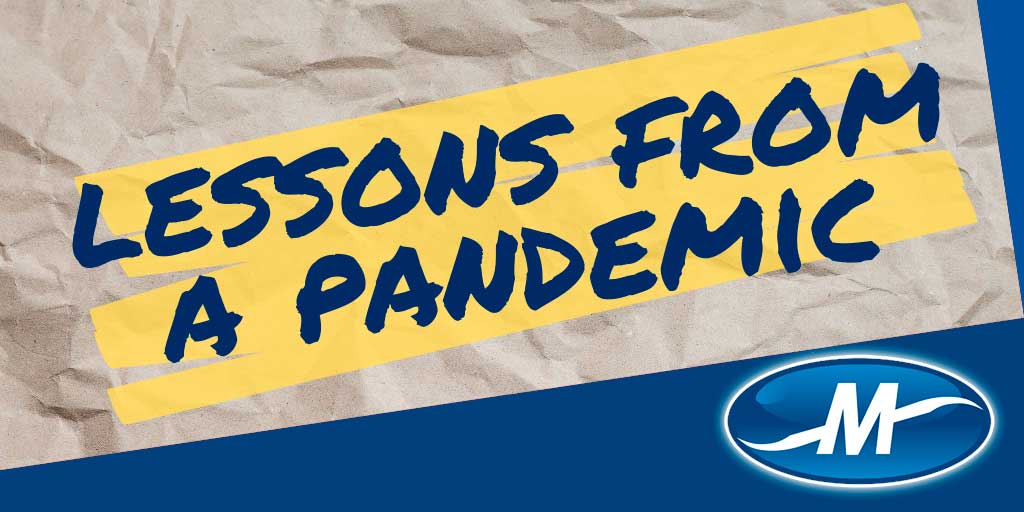 Logistics, both here and internationally, presented its own unique obstacles. Shipping lanes, some that are trafficked more daily than some highways in this country, ceased to operate. Major international ports closed, congesting those that did remain open to essential business providers and only adding to the delays that our factories were already experiencing due to the significant workforce issues from employees sheltering in place. The closed-loop system that 20' and 40' ocean containers benefit from was no longer fully operational, as containers were stranded all over the world and lacking the business needed to pull them back into the operational current. Airplanes sat idle with some borders closed, which sent air freight prices through the roof due to the significant demand for PPE all over the world and few passenger airlines to carry the load. While we had experienced some of these obstacles in our years, never before had we seen them all at once and without warning. Fortunately, our veteran logistics team was able to lean on the experience and expertise of our freight and import brokers to make the best decisions for our customers to protect their supply chain. Sometimes this meant higher costs or longer lead times, and while this type of thing is never easy on the vendor/customer relationship dynamic: this time was different. The amount of support that we experienced from our customer base and the drive to work together to ensure America's supply chain, both in essential and non-essential industries, is something that we will not soon forget.
Looking back, are there things that we would have done differently? Absolutely. And let's not forget that this fight is far from over. At the end of the day, this is just a business; and although it provides a livelihood to our employees and their families, we must remember that there are people who have lost loved ones or who themselves are fighting for their lives. We want to thank the great men and women of this country who are on the front lines helping to provide the support needed to continue the fight, and we hope that we have done our part to help.
To continuing this fight together and learning from each other along the way,
Material Motion, Inc.