Stretch film is a highly stretchable plastic (PVC or LDPE) film that is wrapped around items. The elastic recovery keeps the items tightly bound.
Stretch films are an important component of modern food packaging. The shelf life of food products is of main concern when choosing the best packaging solution. Material Motion's stretch films can extend the shelf life of food products such as meat, poultry, fruit and vegetables. Our films allow products to breathe, keeping them fresh for long period.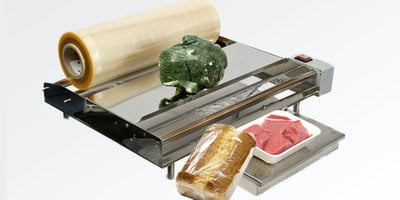 Plastic T-shirt bags for foodservice or business's including grocery stores, delis, and gift shops. T-Shirt bags, or grocery bags, can hold a wide variety of merchandise without tearing.
Have one of the specialists at Material Motion contact you to find the right solution for your packaging needs!