Material Motion can produce molded plastic containers such as clamshells, fruit and cheese trays, meal boxes and lidded bowls.
Made from a variety of polymers that include, Polyethylene Terephthalate (PET) or Polystyrene (PS), Polypropylene (PP) etc., these containers are lightweight, durable, and attractive. Molded plastic containers are typically resealable, shatter-resistant, and recyclable. An economical option for perishable goods, these containers can store and protect fresh foods, while also making them look their best. If you are brand conscious, we can offer low minimums and reduced artwork charges to bring your logo and colors to your customers.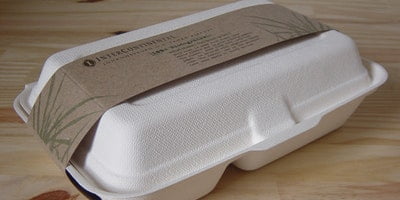 Our eco-friendly bagasse boxes are made from sugarcane plant fiber. Boxes made of bagasse are a renewable alternative to those made from plastic or paper.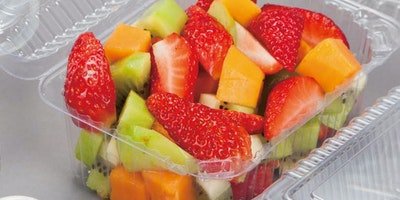 We customize various PET blister products for customers such as a round box, cake box, hinged box, cake box… etc.
Have one of the specialists at Material Motion contact you to find the right solution for your packaging needs!