Commitment to Sustainability
As a company that sources products from around the globe as well as from domestic sources, our sustainability pledge is built on the foundation of reasonable and ethical operating practices.  Every day we work to meet the needs of our current customers without compromising the ability of future generations to meet their own needs, particularly regarding the use and waste of scarce natural resources.
With our packaging and products, we focus on the pillars of "Reduce, Reuse and Recycle."
Reduce: Through value-engineering we collaborate with our customers on their product specifications and performance standards. Our goal is to identify opportunities to reduce the use of depleting resources while still meeting international safety standards. Through this process, we can offer alternative designs that may lower raw material requirements and cost.
Reuse: Often referred to as the highest form of recycling, reuse is based on the premise of extending the life of a product and utilizing it in different ways. Where possible and only in a safe application, there may be opportunities to consider the potential of reuse at lower but still optimal and prudent non-food uses.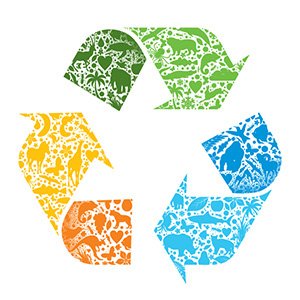 Recycle: Certain types of plastics in rigid and textile forms, if not cross-contaminated, may be in demand by local or regional recyclers.  These products can be processed, washed, and made into regrind resins for use in new non-food product applications.  The economics of recycling require careful analysis but offers the potential to reduce the use of virgin materials which require higher first use energy and other costs.