Engineering Environmental Solutions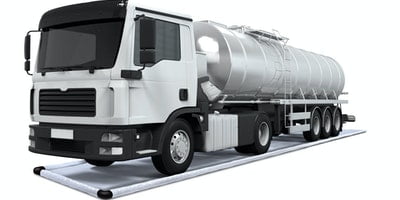 DRIVE ON CONTAINMENT BASINS
Material Motion's patent pending drive on containment basin is the ultimate product for drive on ready jobs.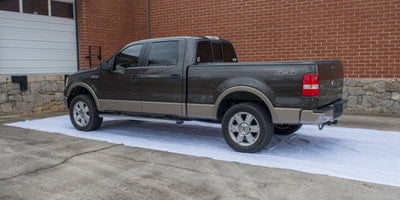 DRIVE ON CONTAINMENT BLANKETS
Material Motion's patent pending containment blanket is a fast wicking material used to catch any drips or dribbles that may come from underneath equipment.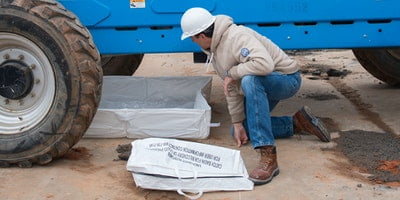 COLLAPSIBLE CONTAINMENT BAGS
Material Motion's patent pending rapidly deployable catch basin used for environmental spills.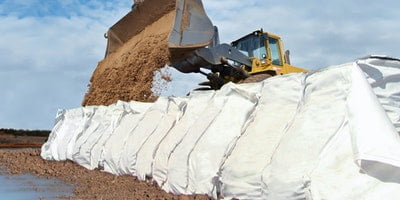 Reusable solution for flooding, flash flooding, erosion control, hazardous containment, and shoreline protection. Before DamBag™, the only cost effective alternative to contain floods was to utilize sand bags.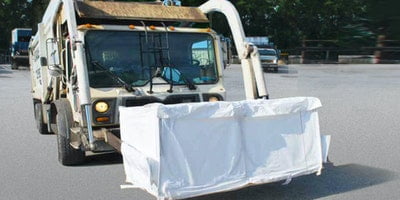 Reusable and Recyclable Foldable Storage Bags. A versatile alternative to rigid storage bins. Dump and Store is collapsible, stackable storage bag made of water and mildew resistant woven polypropylene.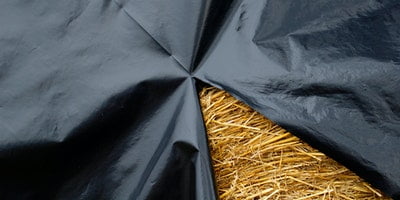 We use high levels of UV and heat resistant additives to insure our geotextiles hold up in any environment.
Have one of the specialists at Material Motion contact you to find the right solution for your packaging needs!